4ch Teleopto model: Teleopto-4
Teleopto-4 is newly designed wireless optogenetics platform
utilizing 2.4GHz RF. The receiver is capable of controlling
4ch optogenetic stimulation independently, whereas the size
and weight are comparable to our regular Teleopto receivers.
PC software defines stimulation parameters which are sent
to the receiver via a transmitter box connected to the PC by
USB. You can trigger the stimulation by softwere, 4 trigger
buttons or 4 trigger in BNCs on the transmitter box.
The typical application of this device is for controlling bilateral
two color stimulation in completely independent manner.
However, we can provide any probe / cannula holding 4 LED
sources on request.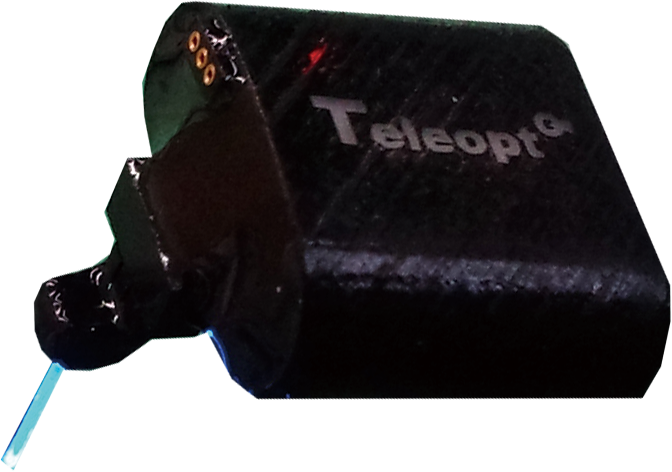 Receiver
Weight: 3g

Size: 18 x 20 x 8mm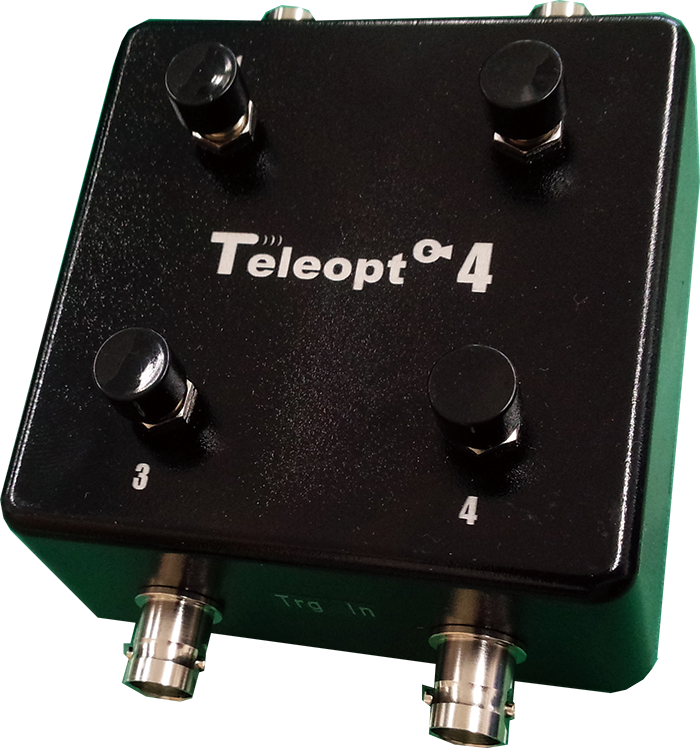 Transmitter box
Quad LED probe
model: TeleLPQ

* contact us for detailed probe / cannula specifications.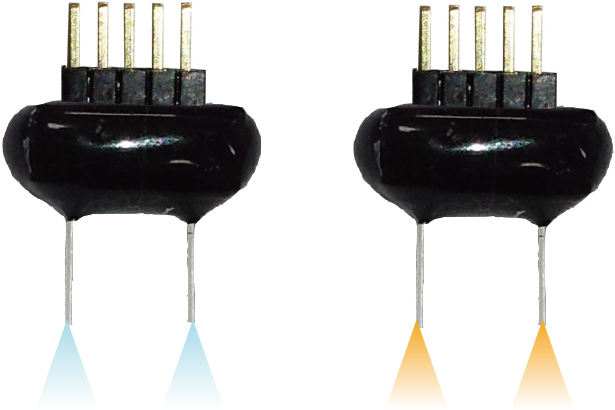 Bilateral two color LED cannula
model: TeleLCDT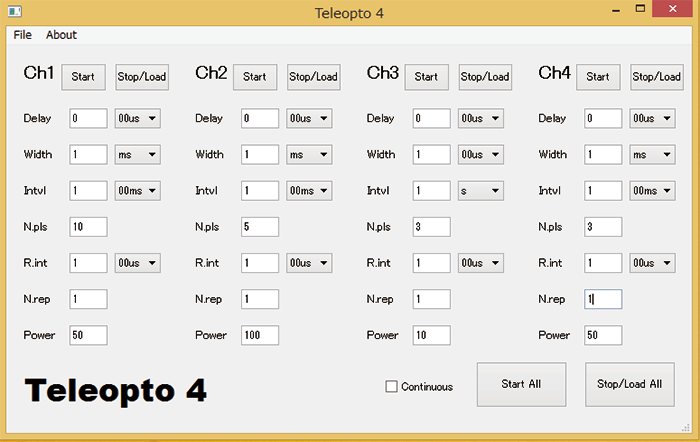 Teleopto 4 Software